Become Part of the MBB Network!
If you are not leading the Pack, The View never changes! MBB Radio is dedicated to helping statons across the country reach out to those animal loving listeners.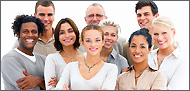 You have our FULL attention! As an affiliate of the MBB Network, we will work to fulfill your needs in your local area. We have specific features to help you promote the show and your station!
Affiliate Programs
It's easy to become an affiliate of the My Buddy Butch Radio Network and we have a program that we can specifically tailor to your station no matter where it is. Have room for one hour, no problem or take the full 2 hours with coverage on family friendly movies, best selling authors and books, celebrities and of course the latest Veterinary updates and rescue shelters from around the country. We also discuss the latest Pet based News and Rescue News. We are happy to include Rescue Shelters and events from your local area. We are always striving to bring out good ideas and find out what shelters are doing across the country. As an Affiliate you will also be able to take advantage of our My Buddy Butch Daily Features" and our special MBB Tip of the Day right on your web site.
Latest in Veterinary Care for your Pet


Both Natural rearing and traditional methodology our experts are on top of it!

Latest News from The Pet Industry and


Latest Pet based news and recalls for both Human and pet foods, animal cruelty reports, and we also talk with govt. officials to get the latest information on things like H1N1 - Salmonella...

New Products to make pet life easier...


At the center of the pet world we are contacted daily about new products and services that are available.

Family Friendly Movies, DVDs, Music, Games...
Working with CEO Dick Rolfe of the Dove Foundation, we discuss "Family Approved Entertainment" safe for the entire family. Jeff's Book My Buddy Butch - Confessions of a New Dog Dad is a Dove Award Winner and Jeff is an award winning "Distinguished Judge for the Mom's Choice Awards as well
Rescue Shelters Around the Country.


Large or Small they are all helping animals and we contact the most reputable Shelters rescuing animals of all types.

Top Pet Shows from around the World
Purina's National Dog Show on NBC, AKC/Euknuba Championship on Animal Planet, Westminster at Madison Square Garden and more...
Coordinated Exclusive Campaigns


Have an event in your area? As an MBB Affiliate, we can schedule content, appearances, and even MC your local event ...
Exclusive Content