After Show Blog
Keeping our blogs up-to-date is important to our mission in providing the most relevant news and information that families can depend on regularly. From our "After Show" blog to our "Lifestyle News" blog, we provide insight and commentary to the"family friendly" pet lifestyle and entertainment that you will not find elsewhere!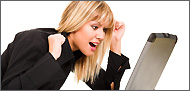 In our weekly After Show blog we list all of the people we have talked with, the subjects, the links to the Rescue Shelters and the Vet topics as well as other information that pops up from callers and special segments. Jeff and Butch add commentary on thier exploits and some of the health issues that pop up with Butch that every dog owner runs into from time to time.
This blog is also where Jeff will add his thoughts on various topics from special event visits, vacations, and current events. You can also join the conversation by adding your comments! Agree - Disagree Jeff keeps an open forum but please keep it clean!
News Blog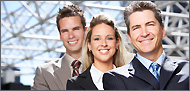 Latest news from everywhere! This blog tracks news from around the country and around the world. We focus on Pet related issues from Pet Food Recalls to the latest in pet based events around the country. Stemming from our long standing commitment to the pet loving public, we want to provide a centralized location to give you the latest information without all the "fluff."
Pet News Stories. It seems as though every month there is a new recall of some type of pet food, toys, or medicine. Not to mention the CDC and the FDA announcing their own recalls also. Dog fighting rings, animal cruelty, new breeds being accepted by the AKC, natural or man made disasters affecting the wildlife and pets. This is your single source for the latest in news that affects your furry family members!
Rescue Shelter Emergency Information. This section of the news blog provides an area dedicated to helping rescue organizations of all sizes get their word out. From fund raising events to local emergencies they may be experiencing, this is where we will collect information that will help coordinate efforts. If there is an influx of animals needing rescued and an overcrowded shelter needs help from other shelters we want to help spread your news.
If you have a pet related news story that you would like posted or if you are a rescue shelter that wants to get a message out please contact us at news@mybuddybutch.com.