My Buddy Butch Radio Network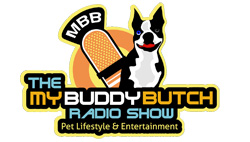 In 2020 My Buddy Butch will begin going through a long awaited rebuilding process. After the passing of so many loved and respected friends that were integral parts of the show and family members including Butch himself, Jeff decided he needed time to think about if/how His Buddy Butch would live on and just didn't have the heart to continue at that time. With the continued consistent requests, Emails, and web traffic it appears 2020 is the year to begin the road back which will include all new web sites, new shows, new books and a very special way Jeff is bringing Butch back to life! Check back this year for further announcements!
Thanks to all of Butch's fans around the world, old and new, for the outpouring of sentiment during this difficult time.